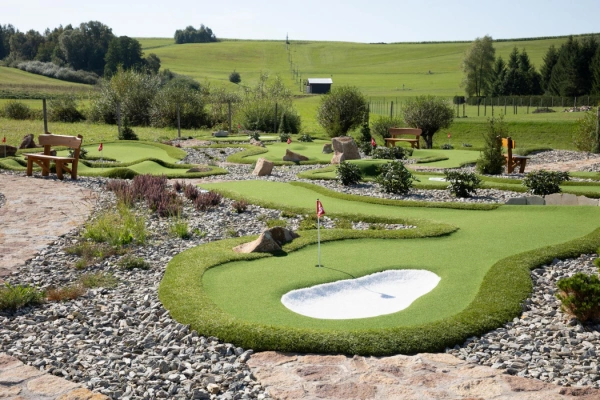 A total of 36 holes (2x 18 holes) are located between the creek and the parking lot on an area of 2,800 m2. The course was designed by a world champion in this discipline and each hole is original and unique.
Each hole is a par 2 and there are 3 club sizes available for left and right handed players. At the reception you will receive clubs, balls, score card + pencil, access to the course is limited by time.
Dogs are not allowed on the course. Strollers are only allowed on the central sidewalk, not on the potholes. The surface is artificial grass with silica sand, players move exclusively on grass holes and walkways.
Time commitment depends entirely on group size and player skill, allow 45 - 60 mins for 18 holes.